South Pacific Islands Outreaches

FHMI has ministered throughout the South Pacific in Samoa, American Samoa,
the Cook Islands, Vanuatu, Papua New Guinea and Fiji.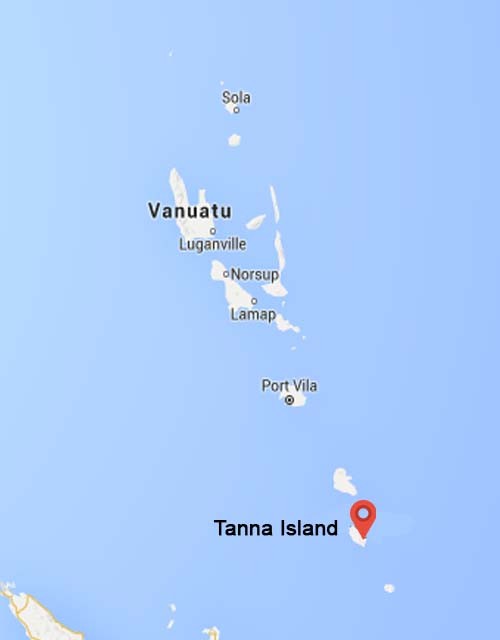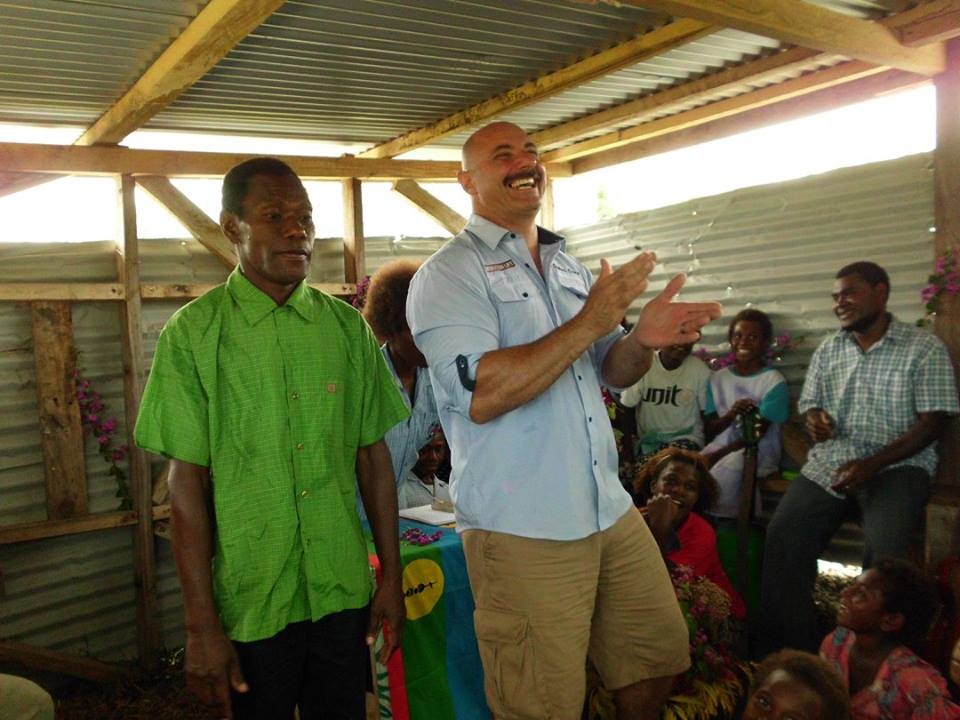 The people of Tanna, Vanuatu are very hungry for the Word of God, and the evening services held by Pastor Stephen and Pastor Brett Gibbons weren't enough for them!

They requested extra Bible Studies as well, and these went for several more hours!

FHMI has since made a second follow up trip in April 2016 for a week of teaching and outreaching in other villages around Antioch.

Courtesy of Google Maps 2016.



In October 2015, Ps Stephen and Fred Mundraby went to Tanna, Vanuatu with Ps Josh Faltinsky and Ps Brett Gibbons after Cyclone Pam devastated the island.

The shipping container pictured had over $200,000 worth of building and medical supplies, clothing,
kitchen utensils, and other supplies!

The team rebuilt homes and churches while ministering in Antioch.
In February 2019, Ps Stephen and Rachel were invited to minister
in Pago Pago, American Samoa at Word of Faith Outreach Centre.
The pastors, Opeta and Tu'u Vai, have been friends of Stephen and Rachel since 2004, when Stephen first visited Samoa.
Stephen and Rachel encouraged other local ministers and preached at various church meetings. They also had the opportunity to teach in the men's and women's prisons repeatedly during the two weeks.

FHMI is planning another trip to Samoa in 2020. They will be teaching daily on a variety of subjects to equip believers to do the work of the ministry.
If you'd like to donate towards this trip, please visit our donations page to find the easiest way to donate.
Samoa

Fiji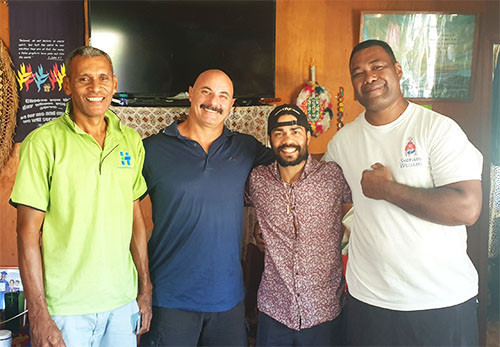 FHMI went to Fiji for the first time in August 2019! Stephen and Fred Mundraby, who has also travelled with FHMI to Vanuatu, spent two weeks in Fiji with
Ps Opeta Vai from Samoa.

This was a busy trip! The team held 17 Bible Studies in 10 days in the homes of local host pastors, where they taught on Faith, The Authority of the Believer, and the Holy Spirit. They also taught in two churches and visited the hospital to pray for the sick!

From Left: Tella Tella Jerry, Stephen, Fred, Tella Tella Waqa..
Stephen and the host pastors were able to plan for the next trip to Fiji, which will be August 2020. The vision for this trip is to hold multiple open air evangelistic meetings in two locations.

One location is Ibu Square in Nabua, over three days, FHMI will hold children's festivals and three nights of evangelistic meetings.

The second location is in a squatter settlement where 378 families live in abject poverty. Among the ramshackle shelters, FHMI will hold two evangelistic meetings.
If you'd like to help fund these life-changing trips, go to our Donation page to find the giving method that is right for you! Please specify 'FIJI' in the memo line.
Fiji 2020